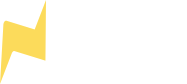 Isometric map Generator
Generate your isometric map in Unity.
      
    
                    Get Document
                
        
                    Asset Store
                
📖 Main features
        
                                    
Basic random map generation ability
Support random map generation and custom map size.
Support any number of terrains.
Supports the separation of terrain between rivers.
Support setting the type and density of vegetation.
Supports secondary editing of the generated map, compatible with the native Tilemap editor.
Friendly GUI operation
Generate random maps with one click, what you see is what you get.
Define terrain and surface plants by drag and drop.
Support drag and drop slider to define custom density parameters such as ocean and plants.

                                    
🚀 Quick Start
      
    STEP 1. Drag IsometricMapGenerator under Prefabs directory into the scene.

       
                                                                              
    
STEP 2. (Optional)Click the IsometricMapGenerator object in the scene. At this time, the Inspector tab will display the map size, default parameters such as land, river, and plants. Of course, you can completely use the default parameters.
Example: As shown in the picture below, we try to add a plant to terrain 1 and choose the style of the plant.

STEP 3. Find and click the "GenerateAndBuildMap" button at the bottom of the Inspector tab.
Bomb ~ A random map is generated. If you don't like it, just click again to regenerate.
                                                                              
                                    
About me~
I'm chinese, I'm a programer, I'm a girl~
I am coding for the Isometric map generator~
Support me please~

                        
                Envelope
                                
                        
                Instagram
                                
                        
                Weibo
                                
Isometric tilemap generator.
All Rights Reserved © 2020